Gender Equality
Focus Areas
To us at the APF, gender equality is about equal opportunities and treatment. It is about freedom and agency; every person being empowered to choose their own 'destination'. Being empowered means having access to what is needed for agency: education, financial resources, social acceptance, safety and security, and more. Treatment refers to the manner in which genders behave towards each other. Equality will not be achieved if discrimination against women persists.
Gender equality can take many different forms, for example: 
practical tools such as low-cost cooking stoves for rural women or access to feminine hygiene products;
improved services such as safer transport or access to childcare; or
initiatives addressing representation imbalances such as a more equal participation in vocations dominated by one gender.
The Trustees identified water, sanitation and hygiene (WASH), and access to finance for female entrepreneurs as key focus areas. However, our mandate is not exclusive and Trustees will consider other gender equality programs including livelihood, education and domestic abuse.
Water, sanitation &
hygiene (WASH)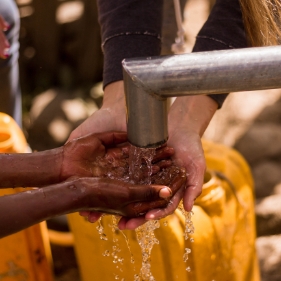 Research suggests that up to a quarter of girls in India take time off school during menstruation, meaning most fall behind and some eventually drop out of school altogether. Undereducated, these girls fail to achieve their true potential and often do not gain independence. By supporting organisations that provide menstrual health education, sanitary pads, and clean and safe toilets, our donations empowers more girls to complete their schooling and to gain independence.
Access to Finance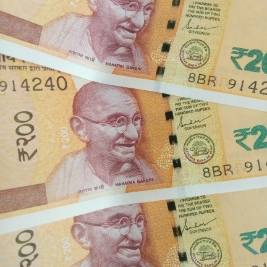 In most developing countries female entrepreneurs are less likely to have a loan application approved than male counterparts. This has exacerbated representation imbalances. For example, in India only c.10% of micro, small and medium sized enterprises are women-owned, despite women having significantly higher repayment rates than men. Furthermore, women typically invest a higher portion of their earnings in their families than men. By providing subsidised loans and financial education to female entrepreneurs, our goal is to empower women, stimulate employment, and uplift families in rural communities.
Typical Grants
Awarded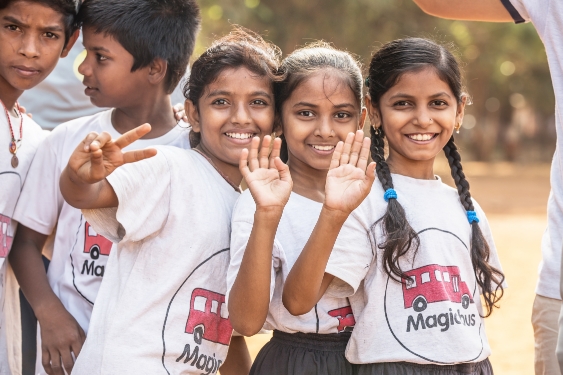 We seek highly effective partners where we can establish long-lasting relationships. We like to know our projects intimately and favour local organisations that have an on-the-ground presence.
Grantee management teams must display strong credibility, sound governance, and be open and transparent during our assessment of their organisation. They must also be accountable for the delivery of measurable outcomes and meet pre-agreed reporting requirements within a stated timeframe.
Our due diligence process on prospective partners typically involves a small-scale pilot project to assess effectiveness and outcomes relative to the grant agreement, followed by
A typical project format consists of:
1-3 year project plans with annual grant payments of c.USD30k-100k;
Projects can be rolled over beyond 3 years, but there must be a clear wind-down process;
Projects should have S.M.A.R.T. objectives behind them that can be agreed upon in advance;
Our contribution is capped at 30% of a grantees' overall income.
Case Studies
Uninhibited
0
Women supported through menstrual health & telemedicine helpline
Background
Founded in Bangalore, India in 2014 by Dilip Kumar Pattubala and Sahana Bhatt, Uninhibited works in marginalised communities across India to create safe spaces for vulnerable menstruators (women, girls and non-binary individuals),men, boys and allies to de-stigmatise and normalise menstrual, sexual, and reproductive health. Although they started off as a product distributor, they have since evolved to be pioneers in behavioural change programs targeting menstrual health holistically. To date they have impacted 200,000 + people across 10 states in India and aim to reach 2.5 million people in the next 5 years.
Our support
APF has provided much needed and timely support for the launch and scale of Uninhibited's COVID response initiative, Hello Saathi (Hello_Friend) India's only menstrual and sexual reproductive health telemedicine helpline. This includes free menstrual health IVR education, counsel and doctor screening accessed just with a missed call from any corner of the country. To date they have impacted 160,000 + women and girls through Hello Saathi, and through AFP support aims to reach 33,000 women holistically this year.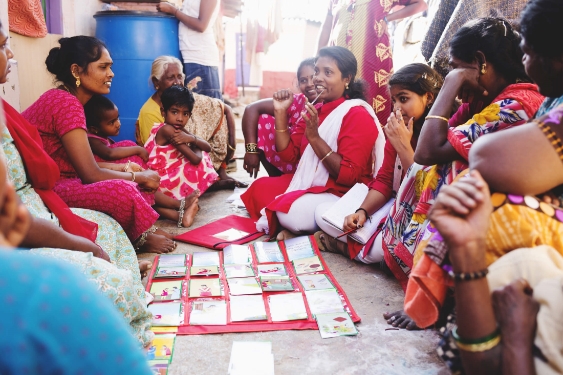 "Arisaig are one of our most patient, trusted and empathetic partners. They stepped in at a critical stage where we needed to secure support and partnership for building and scaling the Hello Saathi helpline. Arisaig has been one of our most progressive partners with their support, guidance and trust, while committing towards this cause and creating impact by nurturing our long term vision and mission to de-stigmatise menstruation. It is a much appreciated support and visibility for the cause of menstrual health and hygiene which the world is waking up to as an emerging public health concern globally for ensuring gender equity."
Myna Mahila Foundation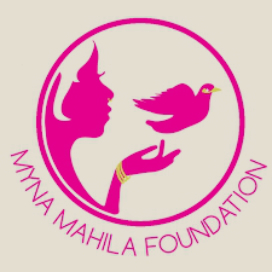 0
Women provided with free sanitary pads
Background
Myna Mahila was founded by inspirational young social entrepreneur Suhani Jalota in Mumbai in 2015. It empowers women through a holistic health and hygiene program which includes employing women to manufacture affordable sanitary pads through to community educational and networking initiatives.
Our support
We provided funding for the development of an interactive voice response system which will offer 24 audio lessons to young woman on health and hygiene management, gender roles and basic rights, amongst others. In addition, we provided the funding for ~2k women to receive menstrual health kits.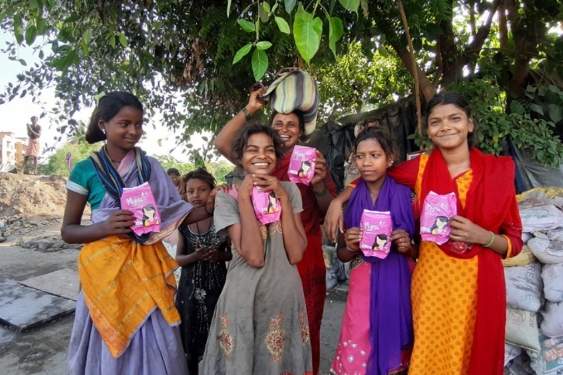 "Our partnership with Arisaig Partners Foundation (APF) is closely aligned with our beliefs. As a grassroots organisation, we believe in empowering women to take charge of their own health and achieve greater agency in their household. APF not only provided a launchpad but also provided us with tools and capacity building. We are very fortunate and grateful to have been associated with APF. Ours is a shared journey to create sustainable impact."
What we Aren't
Able to Support
Projects that do not have an explicit objective to improve the lives and livelihoods of women within underdeveloped countries.
Projects that do not have a self-sustaining exit strategy – i.e. cannot prove a viability beyond our grant relationship.
Organisations with explicit political or religious objectives.
Individuals.
Except in special circumstances, we generally do not provide programme grants under USD30,000.